Sheikh Khalifa Medical City (SKMC) managed by Cleveland Clinic, organizes today the first annual dermatology symposium in Le Royal Meridian Hotel, Abu Dhabi. The number of expected attendees is 70 targeting dermatologists and nurses in the dermatology field. SKMC is owned and operated by SEHA, the Abu Dhabi Health Services Company, which is responsible for the curative activities of all the public hospitals and clinics in the Emirate of Abu Dhabi.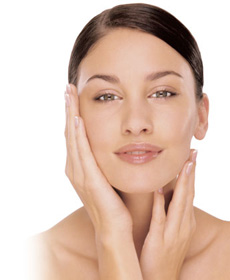 The symposium, accredited for 2 hours of Continuous Medical Education (CME), is organized by the Dermatology Division at SKMC. Under the title of "Sun, Diet and Your Skin", the two-hour symposium comprises of 4 different presentations covering essential topics in the field of dermatology. It will discuss sun-related skin damage and how to prevent it; the benefits of sunscreen and D-lightful vitamins and a number of different clinical cases.
Dr. Atul Mehta, Chief Medical Officer at SKMC stated "I believe this symposium will be well received by the audience. Such symposiums illustrate SKMC's commitment to state-of-the-art treatment and promotion of CME".
Dr. Mohamad Noshi, Acting Chair of Medicine Institute at SKMC said, "The Dermatology Division at SKMC employs four consultant dermatologists and three specialists, committed to providing state-of-the-art care for conditions involving the skin, hair and nails. Each decade of a person's life brings new challenges to both patients and their dermatologists. Factors such as sun exposure, hormonal status, genetics and coexisting internal disorders are important determinants of how your skin, hair and nails will weather the passage of time. At SKMC, our team of dermatologists is committed to providing the highest quality care to our patients".
"The dermatology team organized this symposium as part of our obligation towards the community of physicians. However, we are also obliged towards the general community and therefore, a health awareness campaign will be launched on 22 January 2010, at the beach of Al Corniche street to raise the awareness amongst the public on skin diseases and how to prevent sun burns. We will offer the visitors free consultation, skin examination and analysis in addition to some valuable information on skin health that they could share with their friends and families," stated Dr. Massefa Al Mazrouei, Dermatologist at SKMC.